Strain Measurement at Furnace up to 1100 °C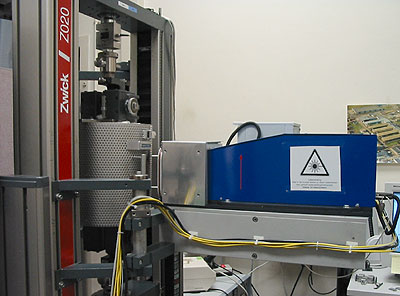 A Laser Extensometer of the type P-100 is used for strain measurement at a resistor furnace up to 1100 °C. The system is integrated in the tensile tester; the strain is transferred by serial line.
The port of the furnace was adjusted by Fiedler Optoelektronik GmbH.
Philips Domestic & Appliance Products, Drachten, Netherlands